The underbelly cover is still holding good. In my Mahindra XUV500, it used to start sagging in just one monsoon.
BHPian abirnale recently shared this with other enthusiasts.
30K km service done
About 300Kms away from the mark, I decided to get the Red Sparkle serviced yesterday so that we continue to munch more miles together during Xmas holidays (if we get any!).
After considering the options, I chose to go back to Chrome Motors. They just know the car and owner well and allows me to keep a direct eye on the car sitting in their lounge and continue my work – the bays are literally 23 feet away from where I sit in the lounge and yet away from the floor/noise.
What is covered as part of the 30K km service
Routine checks, inspections
Oil changes (Engine Oil, PTU/Transfer Case Oil change)
Various Filters (Oil filter and Cabin Air filter is mandatory)
Tyre and Brake Checks
Service actions if any (There were none for this VIN)
Complaints if any (I asked to check the rattle on the co-driver side)
With prior appointment, I reached the Chrome by 9.30 and to my shock, the service centre was overflowing with vehicles already! Looks like business is good! It took a little while for them to get my car to the service bay but once there, the work was accomplished faster so that I could leave by lunchtime.
During the inspection, we noticed that the front brake pads were almost about to trigger the "pad change" warning. So we had to replace them anyway. So here goes the third set of brake pads. On average only 15K km life for each set! The rear brake pads have got ample life.
The rattle investigation led us to pinpoint something minor – a plastic vibration inside the dash or A-pillar. I suspect it could be a slightly loose roof rail too. I asked the service staff to not touch anything this time – let the rattle become unbearable to really touch the dash and pry it open!
See the picture below: when I watched the underbelly for the engine compartment, the healthy dose of protection to sump well, overall engine bay being covered with nice insulation material and this doesn't look flimsy at all. This thing has survived a lot of slush and water on bad roads, stones on highways as well as relatively hot weather. The material is still holding good – in XUV500, this underbelly cover used to start sagging in just about one monsoon!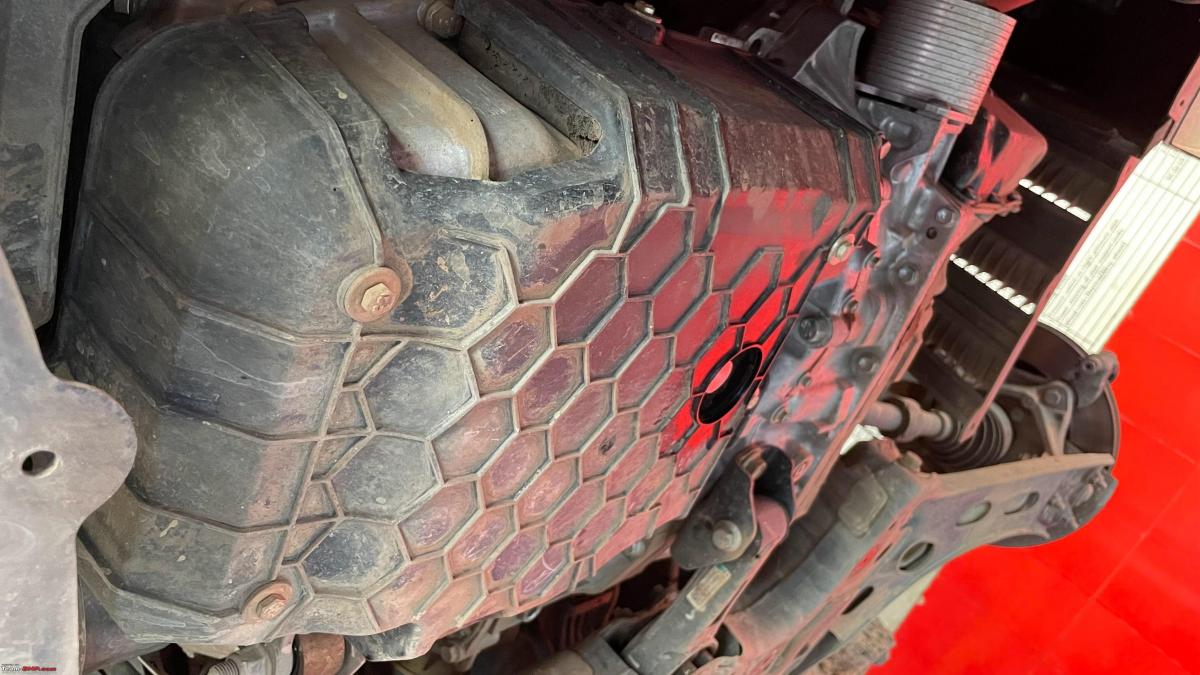 Here is the overall bill/RO details. The cost included a 10% discount from Chrome for being their loyal customer.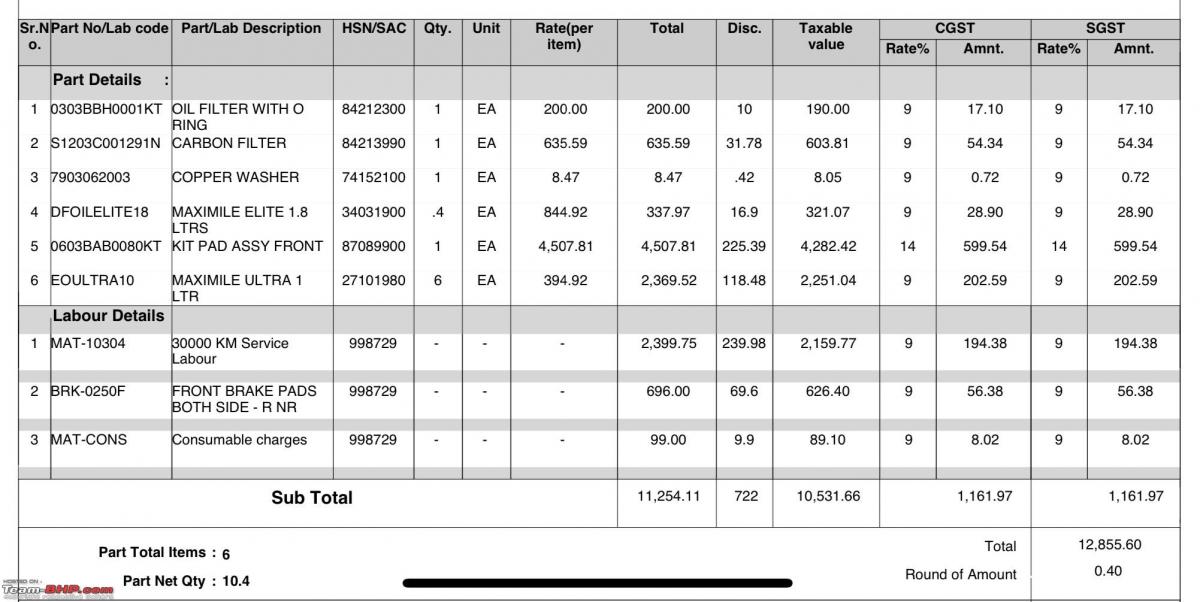 It is such a beautiful feeling to see a sparkling red car on the road – especially when it belongs to you.
And now driving into the weekend hoping to see 30,000 on the odometer! Stay tuned for more updates.
Check out BHPian comments for more insights and information.
Source: Read Full Article