Most buyers know what they want, however, some go ahead and buy a car with a smaller engine and later feel that they have made the wrong choice.
BHPian Aditya recently shared this with other enthusiasts.
Many times, whenever a new car is launched, it is made available in multiple engine options. There are petrol, diesel, CNG, hybrid and electric powerplants on offer. In some cases, there is a smaller engine available for cost-conscious & fuel consumption-conscious customers and the taxi market. There's also a larger engine option for those who don't mind paying for higher performance and those who would like all the bells & whistles in the car as mostly, the top variant comes only with the larger engine.
Here are some examples of cars of one type available with smaller and larger engines.
Maruti WagonR
The WagonR comes in 1.0L and 1.2L versions. While the former produces 66 BHP, the latter makes 89 BHP. The smaller engine comes in LXi and VXi trim levels, while the larger engine comes in the ZXi and ZXi+ variants. The 1.0L is available in a petrol+CNG variant as well which the 1.2L misses out on.
Skoda Kushaq & Slavia / Volkswagen Taigun & Virtus
The Skoda-Volkswagen twins are available with 1.0L and 1.5L turbocharged petrol engines. The smaller engine produces 114 BHP and is mated to either a 6-speed MT or 6-speed torque converter AT, while the larger one puts out 148 BHP and is mated to a 6-speed MT or a 7-speed DSG AT. The larger engine comes with Active Cylinder Technology too.
Even in the past, we have had such examples.
Ford Endeavour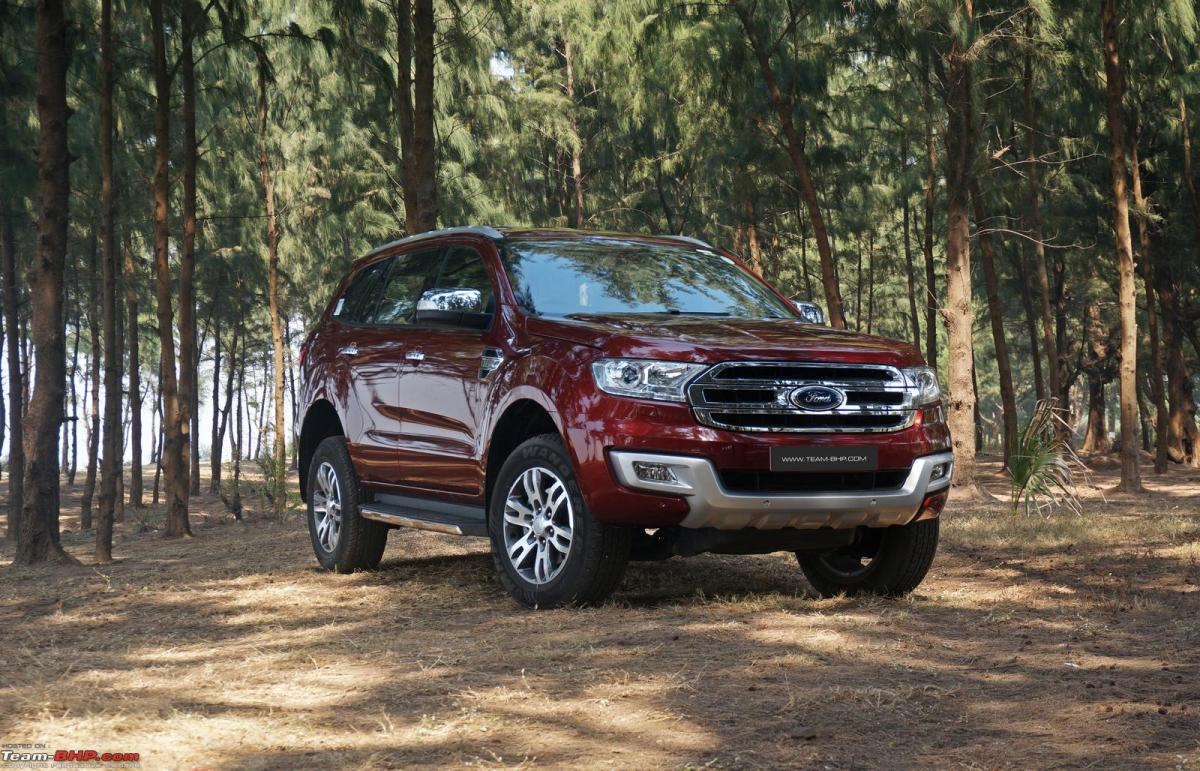 The second-gen Endeavour was launched in India in 2016. It was available with two diesel powerplants. The first was a 2.2L, 4-cylinder unit that made 158 BHP, while the second one was a 3.2L, 5-cylinder motor that put out 197 BHP. The former came with a choice of 6-speed MT or AT. Further, the MT came with a choice of RWD or 4WD, while the AT came only with RWD. The 3.2L unit was mated to a 6-speed AT and a 4WD system.
Maruti S-Cross
The S-Cross was launched in India in 2016. Back then, it came with a choice of two Fiat-sourced diesel engines – a 1.3L and a 1.6L. While the smaller motor produced 89 BHP, the larger one made 118 BHP. The 1.6 was the weapon of choice of enthusiasts, while the 1.3, which had been around for a very long time in some car or the other, appealed to those looking for a reliable and no-nonsense motor.
Most buyers are clear in their minds about what they want to buy. However, some go ahead with purchasing a car with a smaller engine and later, feel they have made the wrong choice. I have one example of someone regretting and one, where the buyer was satisfied.
Back in 2007, my brother was looking for a small hatchback. As his budget was tight and he isn't much of a car person, we had to stick with a reliable product with good after-sales service. The Maruti Alto was chosen. Unfortunately, the 1.1L engine was no longer manufactured and he decided to stay away from used cars (where an Alto 1.1L could be sourced). So a brand new 800cc MT was purchased. This car was fine as a city runabout. A year later though, he started taking it to weekend getaways. That's where the problem started. With 4 people on board and the A/C running, it felt underpowered. Quick overtakes and climbs needed the A/C to be turned off. After some drives, he called me complaining about this. Many times, he said, "If only, we would have picked up a used Alto 1.1L…."
In the second case, a neighbour (and friend) of mine wanted to move on from his trusted Maruti Ciaz 1.4L. He was in love with the Skoda Slavia, which was launched in 2022. He wanted an AT but didn't know what engine and gearbox would be the best option for him. He has a chauffeur and doesn't drive himself very often. After many chats, test drives and considering the complications involved in DSGs, we concluded that the 1.0 TSI with the 6-speed torque converter AT was best suited for him. Earlier this year, the car came home. My friend is very happy with the car. Though not as exciting as the 1.5 TSI, it has enough power to keep him satisfied.
So, have any of you ever bought the smaller engine option of any model and did you ever regret it?
Here's what GTO had to say about the matter:
For me, the engine makes the car. It's almost like I buy the engine first, then the car around it. Always bought the biggest, most powerful engine the car came with.

530d over 520d. 1st-gen City 1.5L Vtec over the regular 1.5L. Thar Turbo-Petrol with 150 BHP over the Turbo-Diesel. C220 over the C200. The Superb's 2.0L turbo-petrol & amazing DSG was a big motivator in us choosing that car.

Personally, I couldn't ever live with the decision of buying the smaller engine. The price difference is usually 1 – 2 lakhs for mainstream car models, and that's really nothing in EMI terms. Or if you spread it over 10-years of ownership.

I enjoy driving way too much to buy the smaller engine. A smile each time I start the car is more important to me than the money saved. I'd rather go for one vacation less, but I'll always buy the best engine that the car comes with.
Here's what BHPian Gotham had to say about the matter:
I made that mistake when I bought an S-Cross back in 2016. I always had that regret till I sold the car in 2023. While it performed flawlessly in the city, on the highway runs I always kept kicking myself for not taking the 1.6 engine.

While buying the Slavia I was hell-bent on not making the same mistake and went with 1.5 engine.
Here's what BHPian dhanushs had to say about the matter:
I bought a Ford Ikon Flair 1.3 when I could've purchased a slightly older 1.6 variant.

While I don't really regret it completely, the itch of not having a better-powered similar car was still there. At every opportunity, I would find reasons for how the 1.3 is similar to 1.6.
Here's what BHPian SmartCat had to say about the matter:
I had clocked at least 10,000 kms (mostly within the city) on my father-in-law's Indica Vista/Fiat 1.2L 65 BHP petrol. (Remember there was also the 1.4L 90 BHP model)

At city speeds, there was no difference between Vista 1.2L and any other small car. That is, you won't feel that you are driving an underpowered car. It is quite likely that Tata/Fiat tuned the engine for low-end grunt. However, under certain conditions (Eg: full of passengers + starting off on an incline), it used to catch me out occasionally and I was forced to ride the clutch/step on the accelerator.

On highways, 1.2L Vista somehow puts you into 'monk mode' and you end up cruising at 80 kmph, not rushing through the gears. Now this might have something to do with slow steering & gummy gearbox too (especially compared to the Civic I had at that time). Anyway, after some time behind the wheel, one gets used to overtaking a fast-moving bus on a 2-lane highway too – you just have to concentrate a bit more, wait for the right opportunity and step on the gas.
Check out BHPian comments for more insights and information.
Source: Read Full Article