Even after these many kilometres, the car still feels as fresh as it did on day one.
BHPian PrideRed recently shared this with other enthusiasts.
50,000 km service update
Crysta completed 50K km service at the brand new service center at Puttur today. Having a service center in town is quite convenient. This is comparatively a small-scale center though follows the same principle as other centers. Always nice to see your car getting serviced from the lounge.
Car actually had done 49K km in 4 years which is quite low by Toyota standards. While the car clocked 20K km in the first year, the next 3 years saw only 30K km, thanks to COVID. Being a workhorse, has seen a lot of bad roads, luggage hauling, airport duties, transporting farm goods etc.
There were no issues to be rectified and was a regular service. Total cost came to Rs 8.2K which is quite economical. Service included oil change, oil filter replacement and inspection. Front seats channels make faint noises occasionally, and could not be replicated at the service center. Though new, technicians were knowledgeable and typical of Toyota.
The tires had worn out and decided to replace same. Had bought one Yokohama Earth 1 a few weeks back and decided to add 3 more, so the car now has 4 new tires. Toyota dealer gave a good deal (cheaper than online) and also gave free wheel alignment and balance. Was happy with Yokohama and was a rather easy decision to go for the same.
49K km on ODO and the car feels as fresh as day one. Garnet red is difficult to maintain and there are scratches on this workhorse but give a good polish and the car still glitters.
Engine sounds the same as it did on day one and there are no rattles despite the abuse. This is one of the 2 manuals at home and must say, there is some charm in shifting manually. BS4 is the golden era of Diesel, will hold onto this car for as long as I can.
Service done, got new shoes and now ready to munch miles!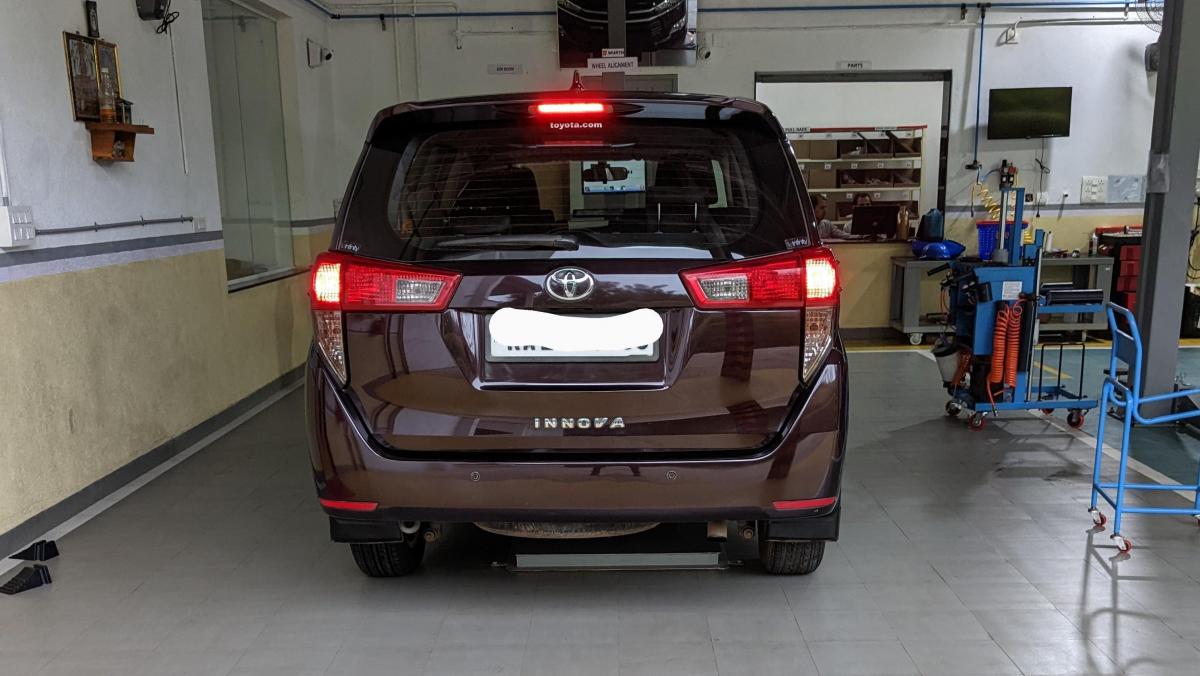 Check out BHPian comments for more insights and information.
Source: Read Full Article