Some of the UK's top scientists have cast doubt over the government's quarantine proposals, as Priti Patel is facing calls to publish the science behind the plans.
Under the current plans, set to be rolled out on Monday, any international arrivals to the UK – apart from a short list of exemptions – will have to quarantine for two weeks to help prevent the spread of coronavirus.
Those who fail to follow the rules could be given a £1,000 fixed penalty notice in England or face potential prosecution.
Speaking at the daily news briefing on Wednesday, chief scientific adviser Sir Patrick Vallance confirmed Sage scientists had not been asked to provide advice on the specific proposals.
He said quarantines work best for restricting travel from countries with high rates of infection when cases in Britain were low.
The UK is currently seeing higher infection rates than most other European countries.
Sir Patrick also said judgements on when to impose the measures were up to politicians, adding: "They make the policy and they make the timing decisions."
Professor Robert Dingwall, a member of Sage, also questioned the effectiveness of a blanket quarantine.
He told BBC Radio 4's Today programme: "We are not seeing new clusters that are taking off from people who have been travelling abroad.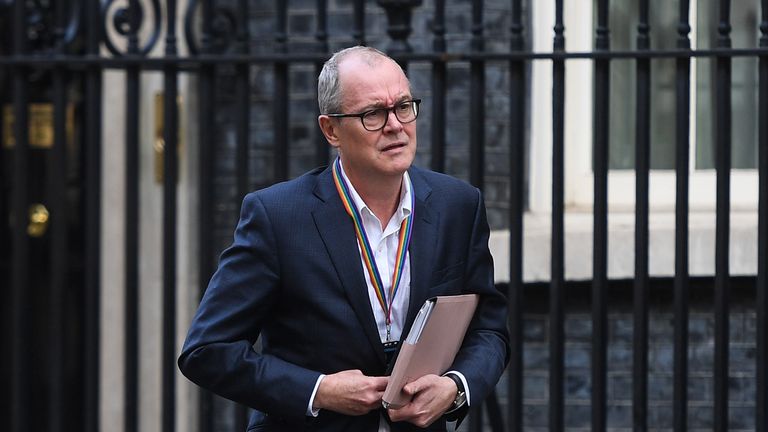 "I think we would really need to get the level in this country significantly further down before quarantine started to become a useful measure.
"That I think, even then, we would have to see something that is targeted on countries with a significantly higher level of community transmission than ourselves – and there aren't too many of those around, I'm afraid."
Secretary of state for Northern Ireland Brandon Lewis told Sky's Kay Burley @ Breakfast that the government is trying to "get the balance right".
Source: Read Full Article