Norwegian Cruise Line shook up its leadership team this month. Shortly after David Herrera stepped in as the line's president on April 1, NCL named John Chernesky senior vice president of sales for North America. New to the brand, Chernesky is a familiar face to the trade after spending 30 years at Princess Cruises, most recently as its brand champion. He spoke with cruise editor Andrea Zelinski about what advisors should expect from him, what cruisers think about NCL and inclusive pricing.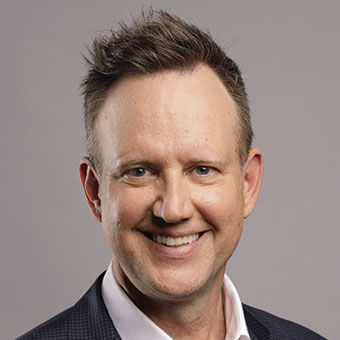 Q: What drew you to Norwegian Cruise Line?
A: In my old job, you traveled on other ships and you got exposed. I personally sailed on NCL about 10 years ago with my family and then sailed again about three years ago for a sales conference, and I was so impressed with how, I like to think, the brand grew up during that window of time. Beautiful hardware, the ship was fantastic, amazing features like a racetrack. I was a fan from afar.
Q: Princess has moved toward more inclusive pricing. At NCL, will you propose similar packaging?
A: Thankfully, I don't have to propose anything because it's already there. It's an amazing level of all-inclusivity [with it's Free at Sea program]. … The beauty of that is that is all baked into the price, which means a higher commission point for the travel advisors, so the inclusivity is super important. Clearly, there's a trend across the industry in doing that, and several brands have it, but I like to think the richness of the NCL offer, especially with the air, is amazing.
Q: Onboard spending has been strong across the industry. What conclusions do you draw from that?
A: I would say vacationing, in general, is still very popular, and people are spending money in restaurants and are out and about and seeing the world, realizing that this is their time to do it and they're not going to miss out on it. 
Q: What do you bring to NCL that it didn't have before?
A: I really want to keep NCL fresh in the mind of travel advisors: that we are in partnership with them, that they can trust their clients' hard-earned vacation experiences to us, to take them to these amazing places in the world. I'll give you an example: Not everybody thinks of Norwegian when it comes to Alaska, let's say, or to Europe, and there are some fantastic itineraries on fantastic new ships.
Q: So when people think of NCL, what is the brand associated with?
A: There was a history of the brand, and how NCL has deployed its ships has traditionally been on shorter cruising and a lot of sun and fun, and that has changed drastically over the last few years. If you look at the deployment and investment of the number of sailings, the number of beds in Alaska, in Europe, versus those short Caribbean cruises, it's changed quite a bit. There are tremendous opportunities for people that are looking for those longer cruising stays in those ports or those destinations I mentioned to go on Norwegian. It's not just short cruises anymore.
Q: How will things look for advisors now that you are SVP of sales for NCL?
A: The good news is the Partners First [Facebook] site has tremendous following and tremendous support across the trade right now; about 38,000 followers. I am going to really focus on using that platform as a great communication tool, information as well as education and excitement. And really try and bring my energy to it and do what I can to help stamp my personality on it, which some people have told me is fun, and they enjoy it. And I look forward to it. So that's what I'm going to be doing. I will not be shy.
Source: Read Full Article