LOS ANGELES — Addressing the industry's labor shortage emerged as a primary objective during the ALIS Tech Challenge at the Americas Lodging Investment Summit. Companies presented new hotel technology solutions to the ALIS audience and a panel of judges.
Tailos, the robotics company formerly known as Maidbot, pitched its commercial-grade robot vacuum as a potential hotel labor solution, capable of helping housekeepers clean rooms more quickly and efficiently.
Three startups — eTip, Kickfin and Béné Tipping — were focused on digital tipping solutions. They touted the role digital tipping can play in boosting wages and attracting and retaining workers. 
Robert Petteruti, co-founder of cashless tipping platform eTip, called the "difficulty in attracting, retaining, motivating and increasing hourly wages of team members" one of hospitality's "largest challenges."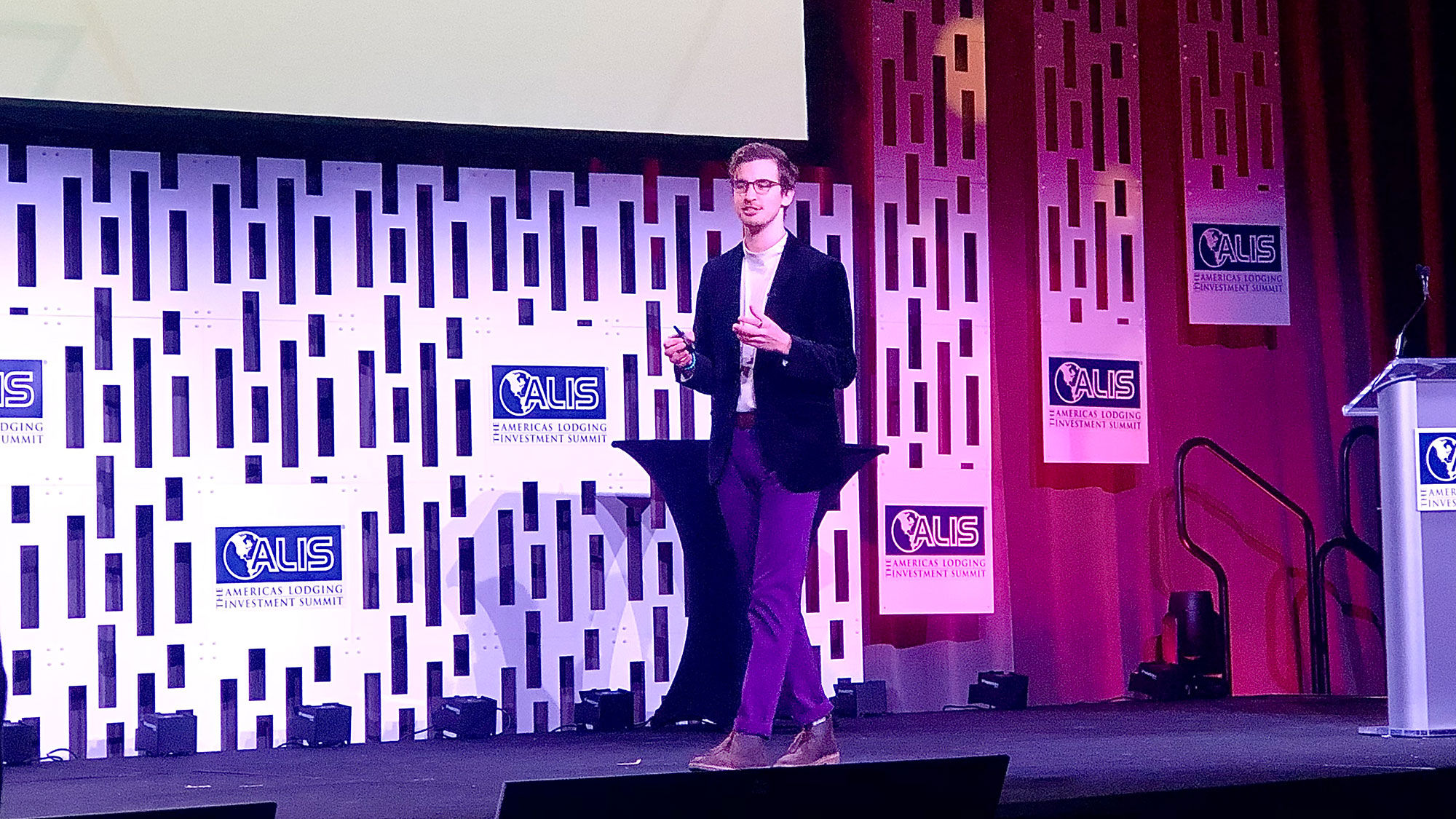 According to Petteruti, hotels that have deployed eTip's technology, which enables guests to tip via QR code or add tips to their folio upon check-out, have been able to increase their staff's hourly earnings by around 35%.
"The decline of cash transactions like tips has gradually decreased discretionary income for millions of hospitality staff members," said Petteruti. "We've been able to increase hourly earnings without increasing labor costs, [and as a result] lower rapid turnover and increase retention."
Rellevate, a digital banking and payment services platform, also was positioned as a product with potential to help hotels reduce employee churn. Chief among Rellevate's features is its Pay Any-Day tool, which grants employees immediate access to their earned pay without having to wait until the next payday.
"Unfortunately, many times as an employer, you don't know your people have some kind of financial stress until they're actually walking out the door," said Chris Sears, Rellevate's director of business development.
"Employees are asking for it," asserted Sears. "They want to have that benefit as part of their hiring package. It's a pathway to really help with your employee retention, and a differentiator from a recruiting and hiring perspective."
Source: Read Full Article