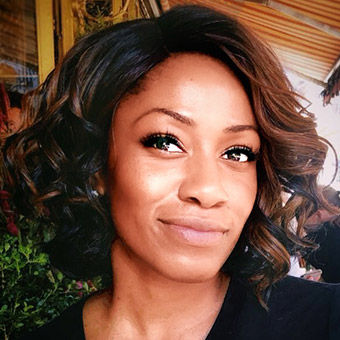 One year ago, my world changed – or better yet, got a whole lot bigger – when I joined Travel Weekly as the senior editor for tours and river cruises.
When I accepted the role, I had never really traveled – though not for lack of trying – nor had I ever even been on a river cruise, and I was only loosely familiar with the concept thanks to those Viking commercials that would play during "Downton Abbey" for all the years I watched the show on PBS.
Now that I have a year of sailing under my belt, learning about the different types of products and ships, the difference between premium and luxury and all those nuances, I just want to give you some of the highlights that I'll be taking away from my first year.
The right fit
As great as ocean cruising is for a lot of people, I just knew that river cruising was going to be a better fit for me. I've seen some of the most beautiful and scenic views sailing on a river cruise. There's nothing quite as satisfying as waking up in the morning to find that you're sailing to a new destination and then getting off the ship to explore charming towns and cities. Land tours are great in their own way because you know your hotel doesn't have a chance of sailing away without you, but in order to get from town to town you do have to constantly repack and then unpack your things. River cruising removes a lot of the guesswork the tedious chores, and I absolutely love that.
Demographic challenges exist … and they're working on them
If you've ever been on a river cruise, you know the demographic skews older. River industry professionals I've spoken with throughout the year tell me there are going to be challenges ahead when it comes to appealing to a younger group of passengers, challenges that must be addressed now. I think some lines are heeding those warning signs by trying to market their products differently and offer more active and immersive itineraries that give this new breed of passengers what they want.
Understanding the brands
I've been on five river cruises this year with four brands, and I can tell you what I loved the most about each one of them. But I understand that my role is not about having favorites; it's more about understanding the brands and  what they have to offer, then sharing what I've learned in order to help readers make the right decision for their clients. I truly believe there is a river cruise out there for everyone, and that everyone should be able to enjoy the experience at their own price point and enjoyment level.
Lastly, late-night snacks …
I'll wrap up with a suggestion: I think offering hot, savory, late-night snacks is the way to go on a river cruise ship. Especially when you have a healthy crowd of party people in the lounge who don't seem like they'll be leaving any time soon and are enjoying the music, the vibes and the relaxation of sailing the night away. Just a thought!
 
Source: Read Full Article