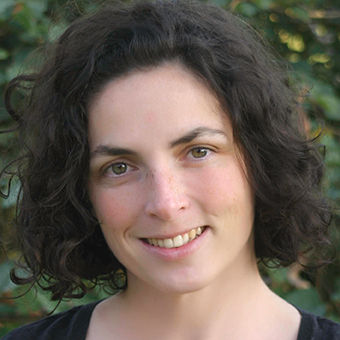 With the focus firmly on sustainable travel options in 2023, African operators are getting creative in their initiatives to save the planet. One trend highlighted at the WTM Africa trade show earlier this month in Cape Town was that ecoconscious travelers now choose to travel almost luggage-free to reduce CO2 emissions.
These "eco-warriors" fly with the clothes on their back and a small carry-on bag for the basics such as a smartphone, a toothbrush and toothpaste to lighten the aircraft's load and reduce its fuel requirements and subsequent CO2 emissions. This is according to the Africa Travel Week Trends report.
Upon arrival at their destination, these travelers buy all their vacation clothing and essentials from local suppliers, usually small businesses or market vendors. Then, before heading home again, they donate most of their purchases to charities and communities in need, such as women's shelters and orphanages, thus enabling them once again to be luggage-free when hopping aboard the aircraft for their return flight.
• Related: Overtourism in Africa: The Elephant in the room
According to U.S.-based Africa specialists, the trend is not likely to become a big hit with U.S. travelers, and Raza Visram of African Mecca Safaris said he believes this trend would not work for most sensible travelers. "It seems like a lot of waste in an age where the planet is already overconsuming resources," he said.
Elizabeth Gordon of Extraordinary Journeys agreed. "I don't see how this can be done," she said. "Most people barely have time to go shopping on their trip. They fly into Johannesburg and then go straight to their safari. At most, I've seen people leave stuff behind that they brought with them. I know I did this with some of my clothes in Malawi. But I never came empty-handed and bought my clothes in the country. I would find it stressful to hope you find everything you need/want in the country."
Traveling luggage-free is not the only ecofriendly tip African suppliers have. Here are a few good ways travelers can make a difference when visiting Africa:
• Pack for a purpose: Instead of leaving luggage behind, the Pack for a Purpose movement encourages travelers to travel light, saving space in their luggage for supplies needed by community projects worldwide. Since 2010, travelers who pack for a purpose have brought nearly half a million pounds of supplies to 55 countries.
The More Family Collection is one of the travel suppliers backing the movement.
• Related: Travel advisor packs with a purpose
"A guest's visit may be brief, but when they pack for a purpose, their stay has a positive ripple effect in our communities," said Robert More, CEO of the More Family Collection. "Because we are a Pack for a Purpose partner, our guests can simply visit packforapurpose.org and search for the More Family Collection lodge or hotel they're visiting. From there, they're presented with a list of supported projects, each with its own supplies wish list, thus helping them to fill the space remaining in their suitcases optimally."
• Linger longer: "If people really want to lower the footprint, they should spend less time trying to move around and see everything," said Gordon. She said Extraordinary Journeys is trying to encourage people to adhere to slow travel, meaning don't take flights every two days. "Why not stay four or five days or even a week in one place? You actually would get so much more out of the trip and the experience," she added.
• Opt for farm-to-table experiences: Always do your homework and select providers who are actively involved in the community and source their products locally. One&Only Gorilla's Nest in Rwanda, for example, has partnered with the Twongere Kawa Coko Coffee Cooperative. Through this collaboration, guests can visit the resort's coffee garden, sip the finest Rwandan coffee and learn more about its origins from the farmers themselves.
In addition to purchasing coffee for the resort and arranging tours, One&Only Gorilla's Nest hires members of the cooperative to manage the coffee garden at the resort. It provides opportunities for guests to learn more about where their coffee comes from and the people behind it.
• Make meaningful connections with the community: Two organizations stood out when it comes to community involvement at the recent Responsible Tourism Awards: uThando South Africa and Happy Soul Adventures. uThando works with innovative community projects in and around Cape Town. Run by James Fernie, the day tours take guests to local schools, community gardens, small township businesses and exciting music/dance projects. Happy Soul Adventures enables travelers to stay with locals in their homesteads, go dancing and singing in pubs with local people, go cycling in villages, immerse themselves in their daily way of living and feel like a true local.
Source: Read Full Article