Took test drives of Kushaq, Taigun and their elder sibling Tiguan but they didn't fare well for me in comparison to the Tuscon.
BHPian theOneWhoRides recently shared this with other enthusiasts.
It was the summer of 2014 when me and my wife decided that it was time for us to bring our first car home. A car fanatic, who would (as a kid) ride the bicycle for kilometres to get a glimpse of any new car that would come to my small home town, buying a car myself was a huge moment.
I asked my wife if she had any preference and these were her exact words – You'll be the one driving, so you get to pick the car. Best answer right?
I don't know why but I have always been a fan of Hyundai ever since they launched the Santro in the late 90s. I still remember the ad featuring SRK and the cute little red Santro, so I knew my first car was going to be a Hyundai. Coming from a middle-class family where the first car usually is a Maruti, when I told my father about buying a Hyundai, he reacted as if I was breaking some family tradition or was going for an inter-caste marriage all over again. My father tried his best to convince me to buy a Maruti and we had numerous calls over why Swift would be a better choice, but I was in no mood to change my plan.
I did some initial research and we settled on the Grand i10. We spoke to a nearby Hyundai dealer (in Noida) and decided to check the car in person. Just before we were walking out of the showroom, our eyes fell on the newly launched Elite i20 and it was love at first sight for us. We knew it'd be a stretch (on a budget) but when we looked at each other, we knew we both had our hearts on the i20. We paid the 10K booking amount and walked out of the showroom with a huge smile on our faces. Love makes you do crazy things, isn't it?
We were told that it would be a month or two for our preferred variant (Sportz Petrol) and colour (Stardust) to arrive, so we patiently waited for the call to come. Did I say that my father was not happy that we weren't buying a white coloured car?
It was late October or early November when we finally received the call from the showroom and we were told that a car had been allocated to us and it should arrive in a week or two. Excitedly I called my father to share the good news but he recommended that we do not take the delivery now and rather take the delivery in Jan/Feb as the resale price (if and when we decide to sell it) would be higher for a 2015 manufactured model compared to 2014 one even if they're just a month or two apart. As disappointed as I was with this, this made a lot of sense to my middle-class mind. I called my SA that we'll wait for the new lot and take the delivery in 2015 instead. The SA told me that Hyundai is planning on a price hike and the price might go up by around 30K in January, which I thought was a tactic to scare us just so that we go ahead with the purchase.
So the wait began again and we got a call from our SA in mid-January that a 2015 manufactured car has now been allocated to us and if we would like to move forward with it. I shouted a big YES and confirmed!! We also got to know that Hyundai increased the price by a whooping 37K for our model.
Finally, the big day came and we reached the showroom to complete all the formalities.
If I look back now, I feel I did pretty much everything opposite to what folks at this wonderful platform recommend while taking the delivery. I took no test drive (I think I was probably too scared to drive a car back then), did no PDI and took the delivery at around 6 pm in the darkest of hours. We were just too excited to bring our first car home and care less about anything else.
Our whole buying experience had been super eventful so the first night had to be eventful as well, right? So we came back home, parked the car in front of our house, distributed sweets to our landlord and neighbours, had dinner and made 100 plans on where we would take the car next I decided I'd take one quick look at the car before I go to bed. I go out and see something that still gives me nightmares. I see 3 street dogs on top of our shiny new car, one on the bonnet and another on the top trying to chew the decorative ribbons and the third one chewing the radio antenna just for the fun of it. I somehow managed to scare the dogs only to find tons of scratches (from their nails) all over the body and the top half of the antenna hanging.
Fast forward 8 years and this car has been no less than family for our family. Everyone (including my father) loves it to the bit, and he [my father] now agrees that it's okay to break the tradition sometimes.
The car has done more than 1,10,000 km on the ODO, moved places with us, and taken us to some of the remotest of places including mountain passes in Himachal Pradesh, Uttarakhand and to deserts of Rajasthan and everywhere in between. Here are some of the pictures of our beloved i20.
Okay, moving over to the 2nd half of the story.
I think it was the summer of 2022 when I told my wife that it was time to grow our family. She looked at me as if I had gone crazy, so I clarified that I was not talking about having another baby but adding another car to our garage. She definitely was on board with this idea.
Since we do a lot of long journeys and we definitely don't believe in packing light, we figured a big fat SUV has to be the one. Am sure you must have guessed by now that I wasn't looking anywhere besides Hyundai, but thanks to this wonderful community I had become a little more educated about the car-buying experience and things to consider while picking the right car, and car safety ranks at the very top. It didn't take me a long time to realise that not many Hyundai cars fared well in the crash ratings and the only option I had was Tucson which definitely was out of our budget. We looked around at other options from VAG/Tata/Mahindra but nothing caught our eyes and we dropped the plan.
It was June 2022, I was in Nepal for a trek when I saw a white Hyundai at Pokhara airport parking and it was love at first sight all over again. Deja vu!!! It was the face-lifted Tucson, and although I had seen some online reviews of the Tucson it was the first time I had seen the car in person. I kinda felt the same thing when I saw the i20 for the first time and it looked like miles ahead of its competition when it comes to looks. So, I came back home with a plan – Tucson it'll be, but it took Hyundai a few months to launch the car in India and after teasing for months and months, they finally launched the car in Q3 of 2022 and I booked one as soon as the bookings opened. I think I wasn't the only one who got a huge shock when Hyundai revealed the price and like many others I considered cancelling the booking. But like they say, love makes you do crazy things (did I say that before as well?), we took a test drive of the car, and decided to keep the booking and with that started the long wait. Months passed but we got no signs of the car getting delivered, I would get a new date every time I spoke to the SA at the Dehradun showroom.
I wanted the car to be a gift for my wife's milestone birthday, although she didn't believe me and I don't blame her. so I called the SA in Jan 2023 asking if there was any chance we could get the car delivered by 14th Feb (yeah, her birthday is on Valentine's Day) and he told me that there was no chance of us getting the car by then.
Since we had been waiting for a new car for quite some time, I became a little desperate and started looking for other options. Took test drives of Kushaq, Taigun and their elder sibling Tiguan but they didn't fair well for me in comparison to the Tuscon, but then one day one of my family friends asked me to check XUV700 and I decided to give it a try. I test-drove the petrol AX7L and really loved the car, it felt too big for my taste but I thought I'd probably get used to it. The SA at Mahindra told me that they have a new lot coming in on the first week of February and he'll try to get one allotted to us, and with that, we went ahead with the booking.
It was the first week of February when I got a call from Mahindra SA that a diesel car was available and I could take the delivery before the 14th. My family members had already been pushing me to consider diesel because of the low mileage of the petrol variant and I agreed to take the diesel model. With a hell lot of excitement, we took the delivery of the XUV700 and I realised I'd made a huge mistake as soon as I drove it back home from the showroom. No offence to Mahindra or XUV700 and it's an amazingly built car but the driving experience of petrol and diesel variants are miles apart and I wasn't expecting that. Having driven a petrol car all my life, the car looked sluggish and I wasn't a fan of the engine noise either. I think I learned a great lesson that you should always take a test drive of the car you're buying. You can get lucky once, but not always.
Talking about the engine noise, at first I thought it was probably an issue with my car so I took it to the service centre and dropped a couple of posts on team-bhp's XUV700 forum and everyone told me that there was nothing wrong and the noise is normal and that broke my heart. Every time I sat in the car, I wished I had waited some more time for the Tucson to arrive.
A couple of months passed and the XUV had already done trips to Chopta (Uttarakhand) and Spiti (Himachal Pradesh) and was ready for the 10K service. I took a couple of test drives with their technical staff to talk about my noise-related concerns but it was all normal as per them. While I was waiting for my car to be serviced, I realised that the Hyundai showroom is nearby and I thought I'd go check out the newly launched Exter. At the Hyundai showroom, I bumped into the same Tuscon SA and I jokingly told him that if he had allotted me a car, I would have been here for service and not at the nearby Mahindra showroom. I sheepishly asked him about the wait times (for Tucson) and he told me that they had one in stock and I could pick it up as early as tomorrow. He offered a decent price for the XUV in exchange and I started to think about it. Since I had some more time to kill, I took another test drive of Tucson just to be sure, and I felt good about it.
I was scared to talk about my plans with my wife but when I told her that I was thinking about trading the XUV for Tucson, she told me that she wasn't surprised and she knew this was going to happen sooner or later. I was definitely concerned about the financial hit I'd get by selling an almost new car, but she is definitely among those who believe in YOLO (You Only Live Once) and she told me that I should just go for it, as long as am sure that I would love driving it. So, we asked for one final test drive around where we live and usually drive, and the next day we welcomed the 2nd Hyundai to our family.
I think our i20 was destined to have another Hyundai sibling. Here they're together, like one happy family.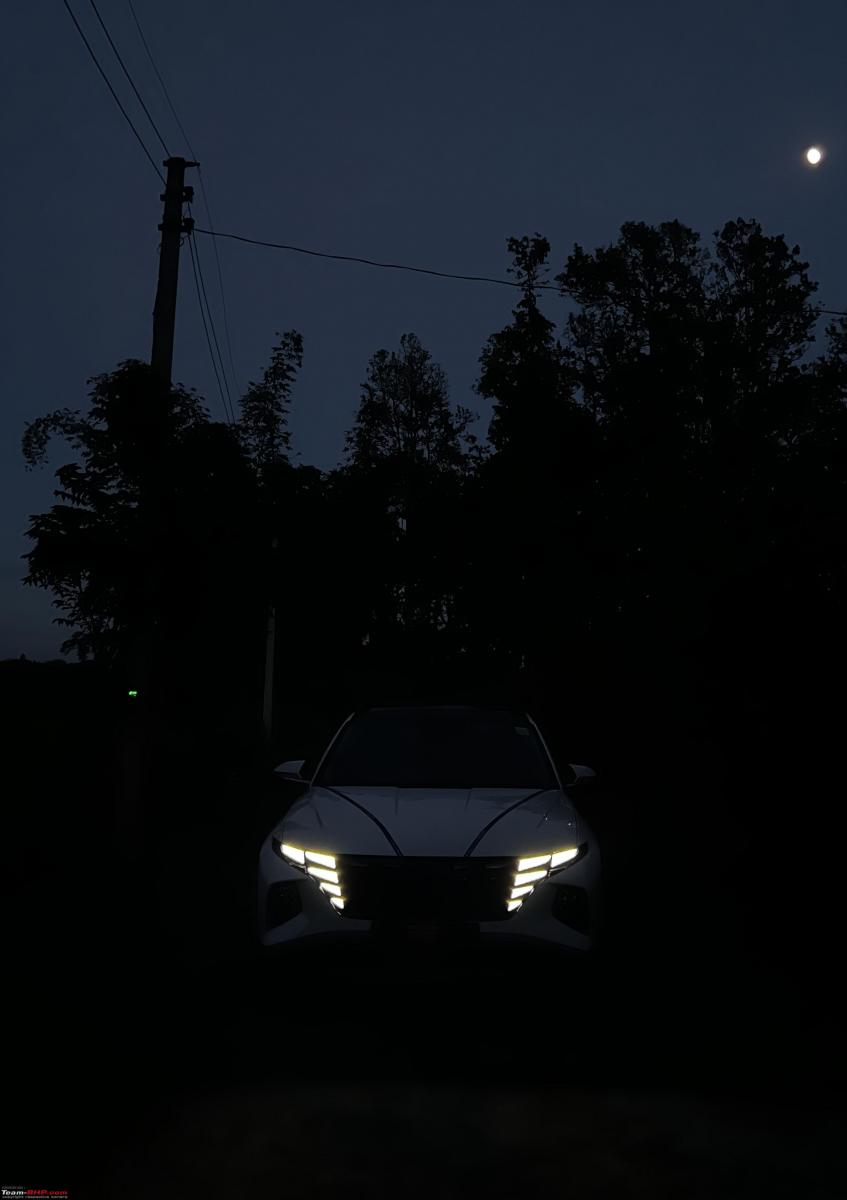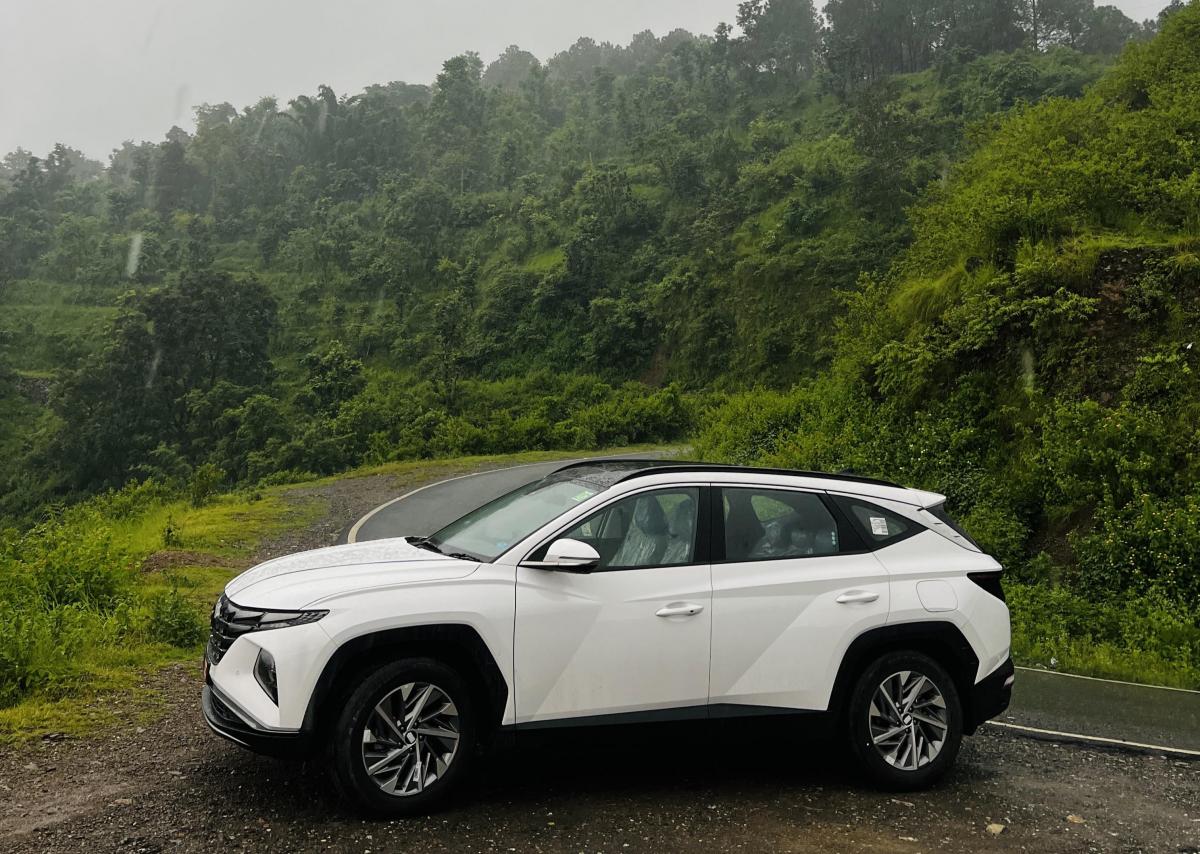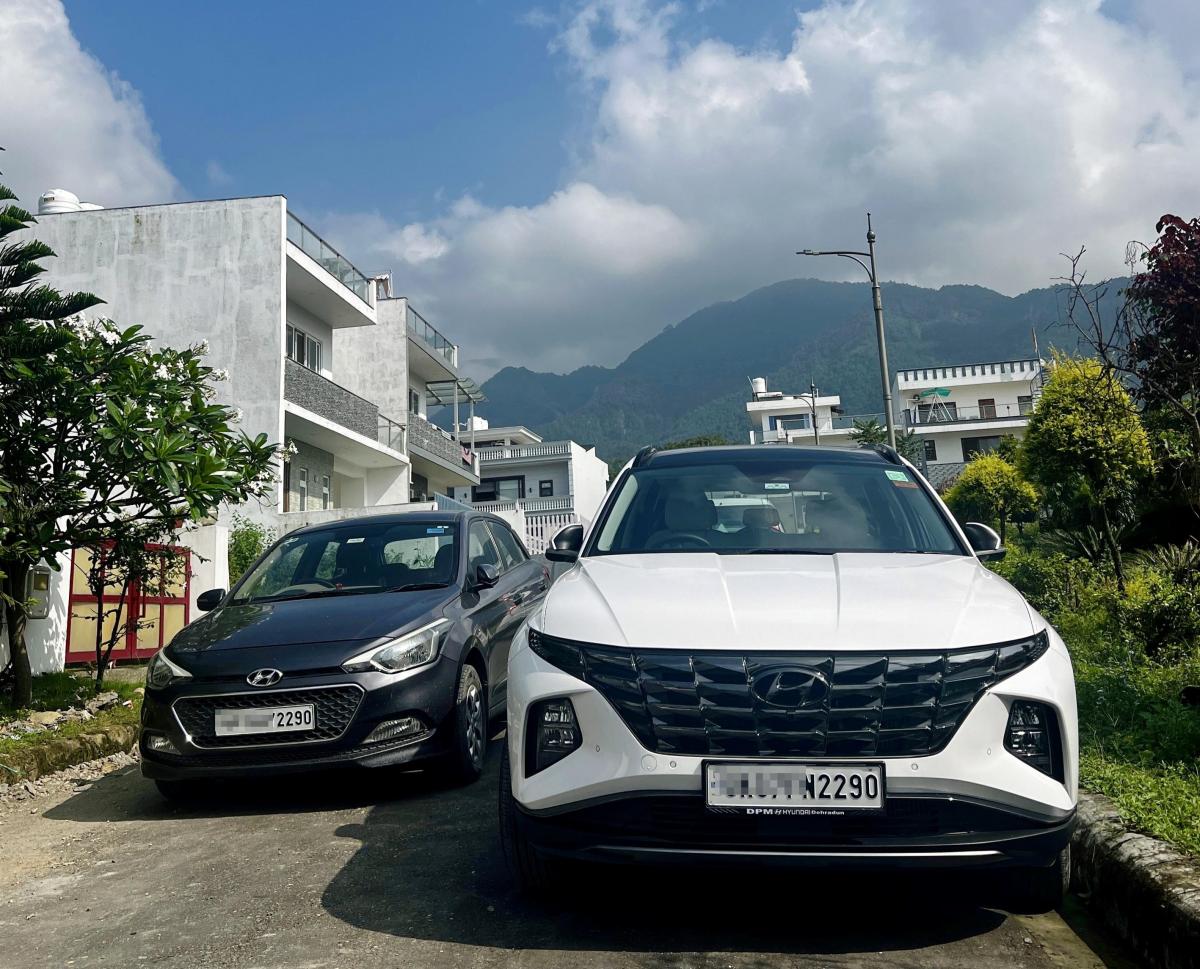 Check out BHPian comments for more insights and information.
Source: Read Full Article